2-Phenylfuran
17113-33-6 cas
2-Phenylfuran (3v) [15]: According to the general procedure I and purification by column chromatography (100% PE) yielded 3v (35.9 mg, 50%) and the general procedure II yielded 3s (35.1 mg, 49%) as a white solid . 1 H NMR (400 MHz, CDCl3) δ 7.68-7.66 (m 2H), 7.46 (s, 1H), 7.40-7.35 (m, 2H), 7.26-7.23 (m, 1H), 6.645-6.639 (m, 1H), 6.461-6.457 (m, 1H). LRMS (ESI) calcd for [M+H]+ C10H9O 145.1, found 145.1.
15 Zhou, C.-Y.; Chan, P. W. H.; Che, C.-M. Org. Lett. 2006, 8, 325.
Visible-Light Photoredox in Homolytic Aromatic Substitution: Direct Arylation of Arenes with Aryl Halides
Key Laboratory of Organic Synthesis of Jiangsu Province, College of Chemistry, Chemical Engineering, and Materials Science,
Soochow University
, 199 RenAi Road, Suzhou, Jiangsu 215123, China
Org. Lett.,
2013
,
15
(11), pp 2664–2667
DOI: 10.1021/ol400946k
Abstract
Direct arylation of unactivated arenes or heteroarenes with aryl halides could be carried out in the presence of potassium tert-butoxide and dimethyl sulfoxide under visible-light irradiation. Ir(ppy)3was found to be an effective photoredox catalyst for this reaction. The reactions of aryl iodides occurred at room temperature. Elevated temperature was required for aryl bromides. Homolytic aromatic substitution was proposed to be the operative reaction pathway.
Predicts
1H NMR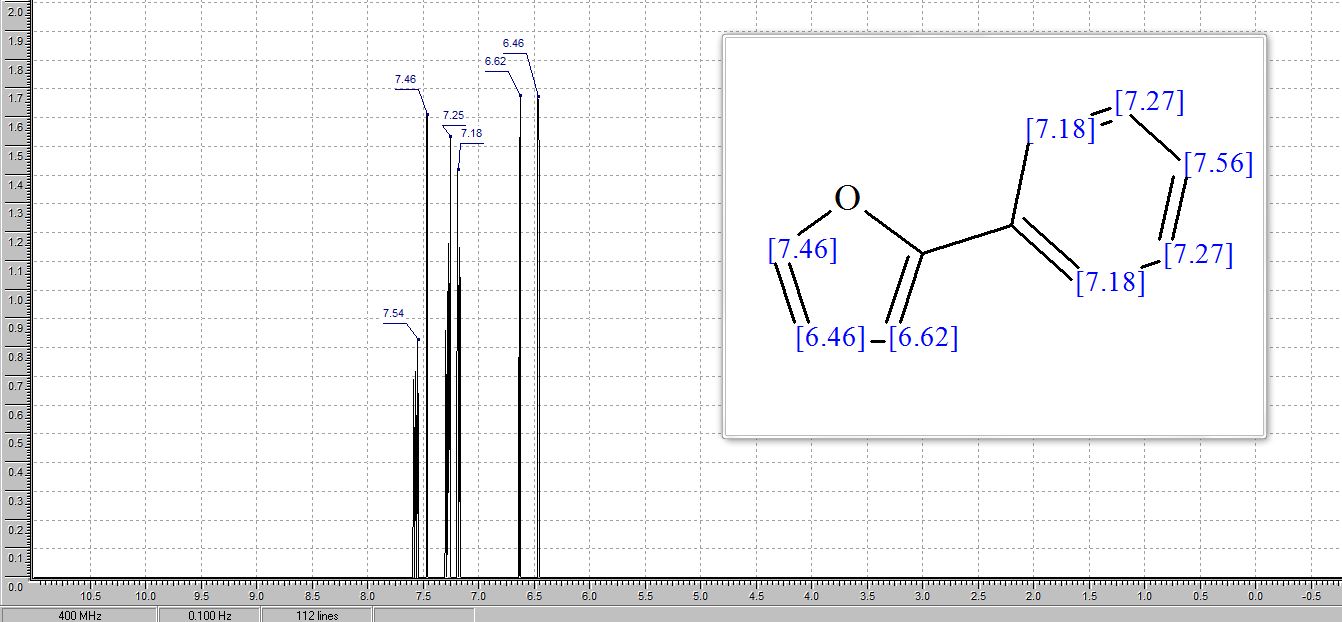 13C NMR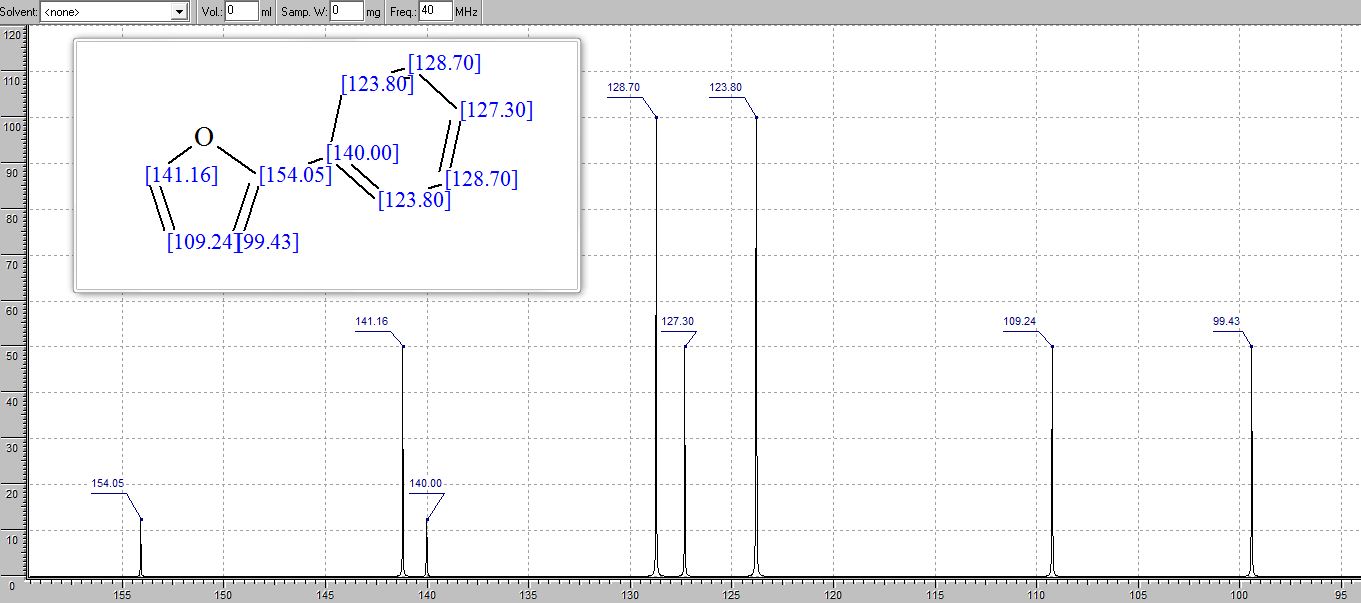 more info
Shifts
| Index | Name | Shift (ppm) |
| --- | --- | --- |
| 19 | H7 | 6.582 |
| 1 | H1 | 7.655 |
| 5 | H5 | 7.655 |
| 15 | H6 | 6.885 |
| 11 | H2 | 7.415 |
| 7 | H4 | 7.415 |
| 9 | H3 | 7.362 |
| 17 | H8 | 7.471 |
"ALL FOR DRUGS" CATERS TO EDUCATION GLOBALLY, No commercial exploits are done or advertisements added by me. This is a compilation for educational purposes only. P.S. : The views expressed are my personal and in no-way suggest the views of the professional body or the company that I represent