VILAZODONE
Vilazodone hydrochloride; 163521-08-2; Vilazodone HCl; Viibryd; UNII-U8HTX2GK8J; EMD-68843




NO SYNTHESIS IS THIS POST, ONLY SPECTRAL DATA DISCUSSED
ENJOY THE INTERPRETATIONS
Vilazodone
(United States trade name
Viibryd
veye

-brid
) is a
serotonergic
antidepressant
developed by
Clinical Data
for the treatment of
major depressive disorder
. The chemical compound was originally developed by
Merck KGaA
(Germany).
[2]
Vilazodone was approved by the
FDA
for use in the United States to treat major depressive disorder in 2011.
[3]
[4]
[5]
Medical uses
According to two eight-week, randomized, double-blind, placebo-controlled trials in adults, vilazodone elicits an antidepressant response after one week of treatment. After eight weeks, subjects assigned to vilazodone 40 mg daily dose (titrated over 2 weeks) experienced a significantly higher response rate than the group given placebo (44% vs 30%, P = .002). Remission rates for vilazodone were not significantly different versus placebo.
[6]
According to an article on the United States approval of vilazodone written by FDA staff, "it is unknown whether [vilazodone] has any advantages compared to other drugs in the antidepressant class."
[7]
PAPER FROM OPRD
Scale-Up Synthesis of Antidepressant Drug Vilazodone
Department of Medicinal Chemistry, China Pharmaceutical University, Nanjing, 210009, P. R. China
Org. Process Res. Dev.,
2012
,
16
(9), pp 1552–1557
DOI: 10.1021/op300171m
A scale-up synthesis of antidepressant drug vilazodone was accomplished in five steps. Friedel–Crafts acylation of 1-tosyl-1H-indole-5-carbonitrile with 4-chlorobutyryl chloride, selective deoxygenation in NaBH4/CF3COOH system coupled with ethyl 5-(piperazin-1-yl)-benzofuran-2-carboxylate hydrochloride, one-step deprotection and esterolysis, and the final ammonolysis led to the target molecule vilazodone in 52.4% overall yield and 99.7% purity. This convenient and economical procedure is remarkably applicable for scale-up production.
5-(4-(3-(5-Cyano-1H-indol-3-yl)butyl)piperazin-1-yl)benzofuran-2-carboxamide (1)
To a solution of
6
(3 kg, 11.3 mol) in anhydrous DMF (150 L) at 15 °C was added CDI (1.6 kg, 10.2 mol). .......................................................DELETED........................to furnish the crude product of vilazodone hydrochloride
1
as off-white solid. The product of vilazodone hydrochloride was then recrystallized from an ethanol–methanol solution (1:1; 10 L) to give the final pure product
vilazodone hydrochloride
as white needles (2.4 kg, 81%). HPLC analysis: 99.7%. Mp: 234–236 °C (became charred).
1H NMR (500 MHz, DMSO-d6):
7.53 (d, J = 8.2 Hz, 1H),
7.52 (d, J = 8.2 Hz, 1H),
7.45 (d, J = 0.65 Hz, 1H),
7.41 (dd, J = 8.4 Hz, J = 1.6 Hz, 1H),
7.40 (d, J = 2.6 Hz, 1H),
7.27 (d, J = 2.4 Hz, 1H),
7.21 (dd, J = 9.1 Hz, J = 2.4 Hz, 1H),
3.78–3.70 (m, 2H), 3.58–3.52 (m, 2H),
2.78 (t, J = 7.5 Hz, 2H),
MS (ESI, 70 eV): m/z = 442 [M + H]+.
1597, 1400, 934 cm–1.
13C NMR (75 MHz, DMSO-d6): 22.9, 23.6, 26.8, 46.9 (2C), 50.9 (2C), 55.4, 100.1, 108.5, 109.8, 112.2, 112.7, 115.3, 118.5, 121.0, 123.6, 124.1, 125.1, 126.9, 127.7, 138.0, 146.7, 149.5, 149.6, 160.0.
HRMS (ESI): m/z [M + H]+ calcd for C26H28N5O2, 442.2238; found, 442.2234.
...............
WILL BE UPDATED
1H NMR PREDICT
13 C NMR PREDICT
..............................
VIIBRYD Tablets for oral administration contain polymorph Form IV vilazodone hydrochloride (HCl), a selective serotonin reuptake inhibitor and a 5HT
1A
receptor partial agonist.
Vilazodone HCl is 2-benzofurancarboxamide, 5-[4-[4-(5cyano-1H-indol-3-yl)butyl]-1-piperazinyl]-, hydrochloride (1:1). Its molecular weight is 477.99. The structural formula is:
In addition to the active ingredient, VIIBRYD Tablets contain lactose monohydrate, microcrystalline cellulose, magnesium stearate, colloidal silicon dioxide, polyvinyl alcohol, titanium dioxide, polyethylene glycol, talc, FD&C Blue #1 (40 mg only), FD&C Yellow #6 (20 mg only) and FD&C Red #40 (10 mg only).
REFERENCES
"VIIBRYD (vilazodone hydrochloride) tablet VIIBRYD (vilazodone hydrochloride) kit [Forest Laboratories, Inc.]". DailyMed. Forest Laboratories, Inc. December 2012. Retrieved

28 October

2013.
"Clinical Data's Vilazodone Patient Enrollment Over One Third Complete". Business Wire. Berkshire Hathaway. 17 August 2006. Retrieved

12 April

2014.
"FDA approves Clinical Data Inc's antidepressant". Reuters. January 22, 2011.
"FDA approves Clinical Data Inc's antidepressant". Reuters. January 22, 2011. Retrieved

12 April

2014.
"Clinical Data, Inc. - Clinical Data, Inc. Submits New Drug Application for Vilazodone for the Treatment of Major Depressive Disorder". Retrieved

12 April

2014.
Wang, SM; Han, C; Lee, SJ; Patkar, AA; Masand, PS; Pae, CU (August 2013). "A review of current evidence for vilazodone in major depressive disorder.". International Journal of Psychiatry in Clinical Practice 17 (3): 160–9. doi:10.3109/13651501.2013.794245. PMID 23578403.
Laughren TP, Gobburu J, Temple RJ, Unger EF, Bhattaram A, Dinh PV, Fossom L, Hung HM, Klimek V, Lee JE, Levin RL, Lindberg CY, Mathis M, Rosloff BN, Wang SJ, Wang Y, Yang P, Yu B, Zhang H, Zhang L, Zineh I (September 2011). "Vilazodone: clinical basis for the US Food and Drug Administration's approval of a new antidepressant". The Journal of Clinical Psychiatry 72 (9): 1166–73. doi:10.4088/JCP.11r06984. PMID 21951984.




MORE.................
vilazodone=vila
IR assignment
.
1H NMR ASSIGNMENT
....................
LAKSHADWEEP ISLANDS, INDIA
lakshadweep islands
en.wikipedia.org/wiki/Lakshadweep
Jump to
India's Coral Islands
- [edit]. The Aminidivi group of
islands
(consisting of Amini, Keltan, Chetlat, Kadamat, Bitra and Perumal Par) and the ...
Lakshadweep travel aide empowers the voyagers to investigate the radiance and wonder of this terrific island settled in the midst of the Arabian Sea. With its turquoise blue waters, virgin shorelines, and an extensive variety of water games and marine attractions, Lakshadweep is a standout amongst the most mainstream visitor objectives of India.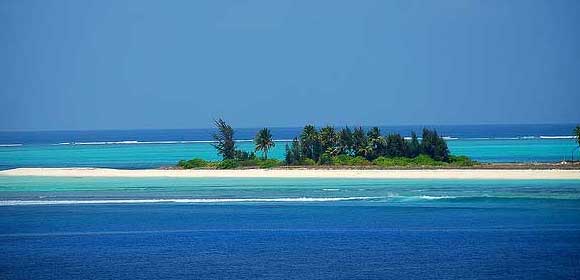 The archipelago is located at a distance of 200 to 300 km from the coastline of the south Indian state of Kerala. Lakshadweep is the smallest union territory of India. The total land area covered by the archipelago of Lakshadweep is 32 sq. km.
The islands are found off the bank of south west India, close to the condition of Kerala. Anybody guaranteeing to be a travel fan ought not miss the chance to visit the islands as it is here you can acknowledge nature and its magnificence in its purest structures.
How to Reach Lakshadweep
Lakshadweep is a gathering of little islands placed around two to four hundred kilometer from the south-western shore of India. These islands are the littlest union region of India and are divided from the Indian territory by the Arabian Sea.
By Air
The union region has an air terminal in Agatti, which is routinely associated by flights from Kochi (Cochin) the capital of Kerala. Kochi (Cochin) is a global air terminal furthermore connected very nearly all primary urban areas in India.
The Pawan Hans helicopter service is also provided to visit the islands. The flying time between Agatti and Kochi (Cochin) is only one hour and a half. From Agatti you can find helicopter services to reach Kavaratti (an important city in the region) round the year and Bangaram Island in the monsoons.
More Detail...
By Sea
Going by boat is likewise a decent choice to achieve Lakshadweep. Various traveler boats work from Kochi (Cochin) to Lakshadweep. The separation can be flown out in almost 18 to 20 hours. The boats offer a scope of convenience and advanced luxuries. Notwithstanding, amid the storms, the boat services stay shut.
The estimated expense of going to Lakshadweep from Kochi by boat is around 500 to 1000 Indian Rupees every head for the occupants of India though it is around 2000 Indian Rupees for outsiders.
Best Time to visit
The weather in Lakshadweep remains pleasant throughout the year but the best time to visit the place is between October and April. The temperature doesn't usually exceed 30 degrees.
Travel Tips
Make sure you have a proper plan in place while travelling to Lakshadweep Islands as a visit to the island requires an entry permit which takes at least two days to be processed.
Getting an accommodation in the islands can be a task if you plan your visit in peak seasons. So, make sure you have arranged for a place to stay well in advance.
Do not travel in the islands at night as they are largely uninhabited. You may get lost or encounter unwanted attention by burglars and thieves.
Places to See in Lakshadweep
Kavaratti
Kavaratti in Lakshadweep Islands has a beautiful Lagoon. There are several water sports for the amusement of travellers.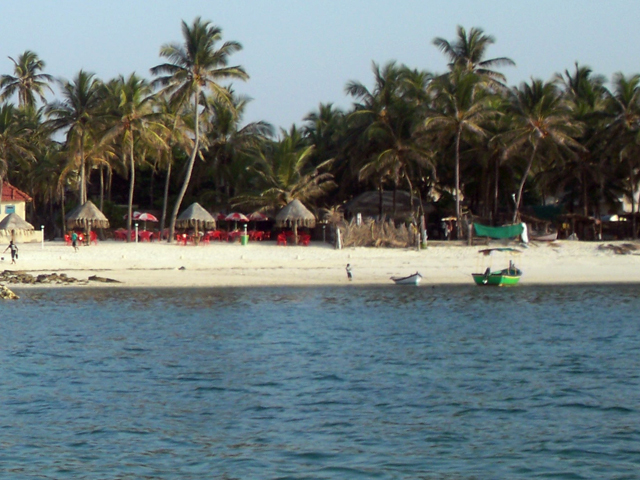 The place also has some very beautiful mosques which represent the rich ancient architecture of India. There also is a marine aquarium representing the aquatic life of the place.
Agatti
It presents a breathtaking spectacle of coral reefs and an array of coconut palms swaying in sea breeze.
Agatti Island is known to be a gateway for the Lakshadweep islands. The beaches of the island are listed among the best beaches in India.
Food
Most of the food cooked in Lakshadweep takes inspiration from south Indian cuisine. Foods like Appam, Dosa, Idli are generally preferred for breakfast. Cabbage, Peera, Olan, Parippu curry, Plaintain Idimas are preffered food options for the lunch.
Because of the island being ruled by Muslim rulers in its history one can also spot non-vegetarian delicacies like Kozhi Masala, Irachi Varuthathu and Chicken Curry among others.
Shopping in Lakshadweep
Lakshadweep is not exactly a shopping destination. People visit the island not as much for shopping, as they do for spending an unhurried leisure time and for scuba diving which is a popular water sport.
If you are still keen on shopping here, taking back some souvenir to remind you of the great holiday you had, you can look for classic beach handicrafts made corals shells and oysters.
It is worth noting that there are not many shopping markets or large emporiums or plush malls for shopping in Lakshadweep. You can find an odd shop once in a while anywhere at the island or else you may also come across few local inhabitants with roadside stalls.
There are no famous shops for shopping in Lakshadweep as the island has a population of less than even a lakh people. It is not a very glamorous place for shopping but you can locate cute little gifts from shops spread throughout the island.
Things to shop for in Lakshadweep
Artificial jewellery made of sea items
Beautiful aquariums
Canned fish biscuits
Coconut shell curios
Household items made up of tortoise shells
Oysters
Hotels in Lakshadweep
Visitors do not have a wide range of options to stay. However, there are some popular resorts and hotels in the island of Bangaram. You can find many beautiful cottages made out of natural materials and are eco-friendly. You can also stay in hotels that you will find in Kavaratti and other places. Government-run huts and hotels too are a good option if you want to stay here.
More Detail...
Resorts in Lakshadweep
Finding accommodation in the islands is not a problem at all. Due to the rise in the tourist footfalls every year, many new hotels and lodges are coming up. These hotels are being designed to cater to tourists with varied tastes and budgets.
The locations of most of the hotels in the union territory are very beautiful. The view of the greenery amidst the blue water of the ocean that you get from the hotel window explains the reason for the islands being considered a tourist's paradise. The hotel rooms are designed with style. The facilities provided vary according to the category of accommodation you are opting for. But the basic services are appreciable enough. There are different categories of accommodation available in the islands. You may choose that suits your taste and budget. There are many deluxe hotels for those who want to spend the holiday luxuriously. But various budget hotels and lodges are also there to cater to the need of those who want to want to with a fixed budget.
More Detail...
Travel Map of Lakshadweep
- See more at: http://indiantoursandtravels07.blogspot.in/search/label/Union%20Territories%20of%20India#sthash.m8xuUkDS.dpuf
.
The AgattAgatti island is the gateway to Lakshadweep islands, a chain of little known islands, lying about 320 Km off the south west coast of India.
.
//////////
/////////////////